"All I want is to be more like ME and less like YOU."
"If something is worth it, don't rush it."  
"Don't call me one of the boys. I'm just one of the girls who happens to be in the company of boys."
"I can sometime slip and become vain and outlandish, but there are people out there that always put me back in my place and tell me when I'm wrong. Their name is family."  
Rujizzle
"I've yet to be on a campus where most women weren't worrying about some aspect of combining marriage, children, and a career. I've yet to find one where many men are worrying about the same thing."
Gloria Steinem
"Be not deceived, The Struggle is far from over, The best of being BLACK is yet to be- So said the Ones who died to set you free."
Ossie Davis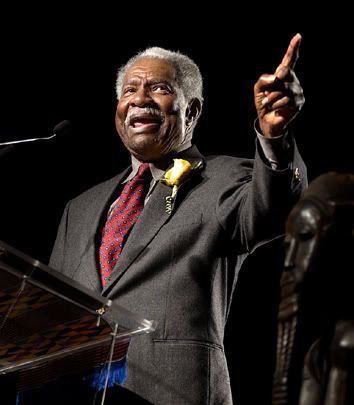 "My conflict in life is just making sure that I remember that I'm beautiful just the way I am, no matter what size I am. I'm thick and fabulous! I don't care how many haters are out there. I'm absolutely fabulous."
Raven-Symone
"It is not enough to say, 'leave no child behind'...or to promise them participation in all matters pertaining to their welfare. In the final analysis, what matters most is what we actually do for our children."
Shirley Y. Gbujama
 "The roughest road often leads to the top." 
Christina Aguilera
"I cannot refrain from saying that women must come to recognize there is some function of womanhood other than being a child-bearing machine."
Margaret Sanger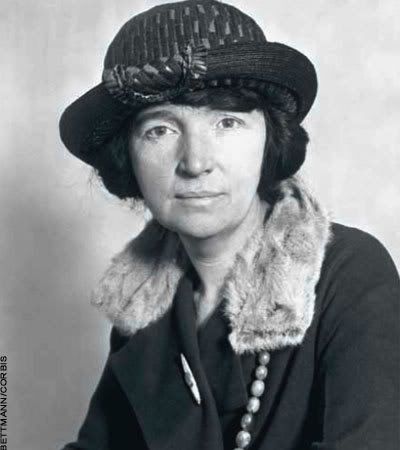 "I dream of the realization of the unity of Africa, whereby its leaders combine in their efforts to solve the problems of this continent. I dream of our vast deserts, of our forests, of all our great wildernesses."
Nelson Mandela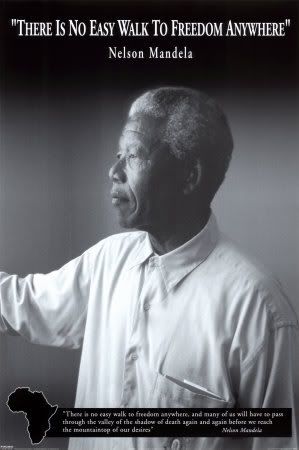 "It's not the movements that make a dance beautiful, it is the emotions that inspired the movements that make it beautiful."
Kristy Nilsson
"Courage is what it takes to stand up and speak; courage is also what it takes to sit down and listen."
Winston Churchill
"I don't believe in guilt, I believe in living on impulse as long as you never intentionally hurt another person, and don't judge people in your life. I think you should live completely free."
Angelina Jolie
"In a world filled with hate, we must still dare to hope. In a world filled with anger, we must still dare to comfort. In a world filled with despair, we must still dare to dream. And in a world filled with distrust, we must still dare to believe." 
Michael Jackson 
"I do not know anyone who has got to the top without hard work. That is the recipe. It will not always get you to the top, but should get you pretty near."
Margaret Thatcher
"If you live a life of make-believe, your life isn't worth anything until you do something that does challenge your reality. And to me, sailing the open ocean is a real challenge, because it's life or death."
Morgan Freeman
"I believe AIDS is the most important issue we face, because how we treat the poor is a reflection of who we are as a people."
Alicia Keys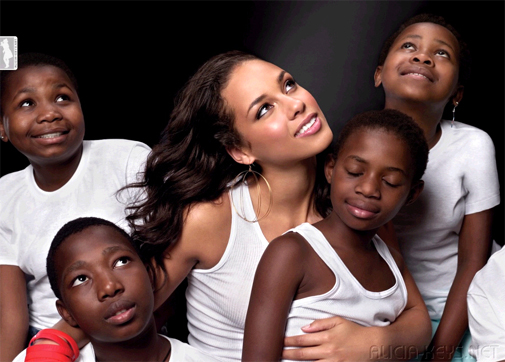 "If we talk about literacy, we have to talk about how to enhance our children's mastery over the tools needed to live intelligent, creative, and involved lives."
Danny Glover
 "No matter where we come from, what we look like, how we dress or to whom we pray, when it comes to what makes us laugh or cry, when it comes to what we dream of for ourselves and for our children, when it comes to how hard we work each day, we are usually more alike than we are different." 
Queen Rania Al Abdullah
"If what you have done yesterday still looks big to you, you haven't done much today." 
Mikhail Gorbachev 
"Hope is not a strategy. We have to plan."
Dr. Julie Gerberding
"We cannot stand here in a free society, proclaiming that we care about human life, and do nothing in the face of this, in my opinion."
Don Cheadle
"I don't want women and their families to be left out and left behind. We can fight for them. We will fight for them. They deserve better and I want to give them better."
Senator Barbara Mikulski
"Most of the time I do feel like I need someone else when I'm alone. But I can still get by with just my own company and that makes me a stronger person."
Leonardo DiCaprio
"These leaders are a welcome reminder that people can make a difference. They have brought not only concrete gains to their communities but a determination to stand for justice that builds hope and inspires others. It's never been more important to listen to them." 
Susan V. Berresford 
"You're the only one who can make the difference. Whatever your dream is, go for it...When you face a crisis, you know who your true friends are."
Earvin "Magic" Johnson
"You know big people have a love life, big people hang out, big people have friends, big people go to club, we go swimming, we do sports and we do everything."
Elvina Ibru
"[I promise to deliver a] government that is willing to listen and build both local and international partnerships."
President Ernest Bai Koroma
"HIV does not make people dangerous to know, so you can shake their hands and give them a hug. Heaven knows they need it."
Princess Diana
"It is far better to be free to govern or misgovern yourself than to be governed by anybody else."
Kwame Nkrumah
"I would like to talk to the women-the women of Liberia, the women of Africa, and the women of the world. Until a few decades ago, Liberian women endured the injustice of being treated as second-class citizens. During the years of our civil war, they bore the brunt of inhumanity and terror. They were conscripted into war, gang raped at will, forced into domestic slavery. Yet, it is the women who laboured and advocated for peace throughout our region."
President Ellen Johnson Sirleaf
"The essence of all religions is one. Only their approaches are different...A nation's culture resides in the hearts and in the soul of its people."
Mohandas Gandhi 
"Life is short. If you doubt me, ask a butterfly. Their average life span is a mere five to fourteen day."
Ellen DeGeneres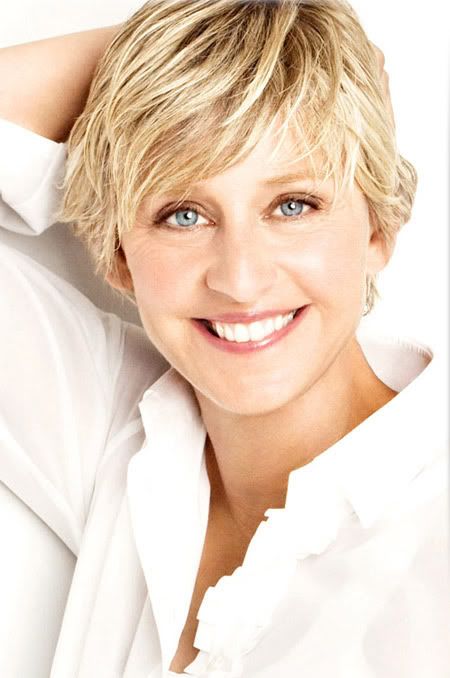 ...and the list goes on!!!